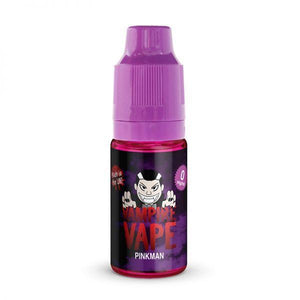 Pinkman e-liquid is one of Vampire Vape's bestselling liquids that many Vampire Vapers return to time and time again. The exotic blend of fruit flavours has accumulated many devoted vapers.

The rising success of Pinkman has led to it becoming the go-to morning vape due to the refreshing taste that is bursting with sweet flavours.
10ml nicotine product. 
"Cuimsíonn an táirge seo nicitín, ar substaint an-andúile é. This product contains nicotine which is a highly addictive substance."